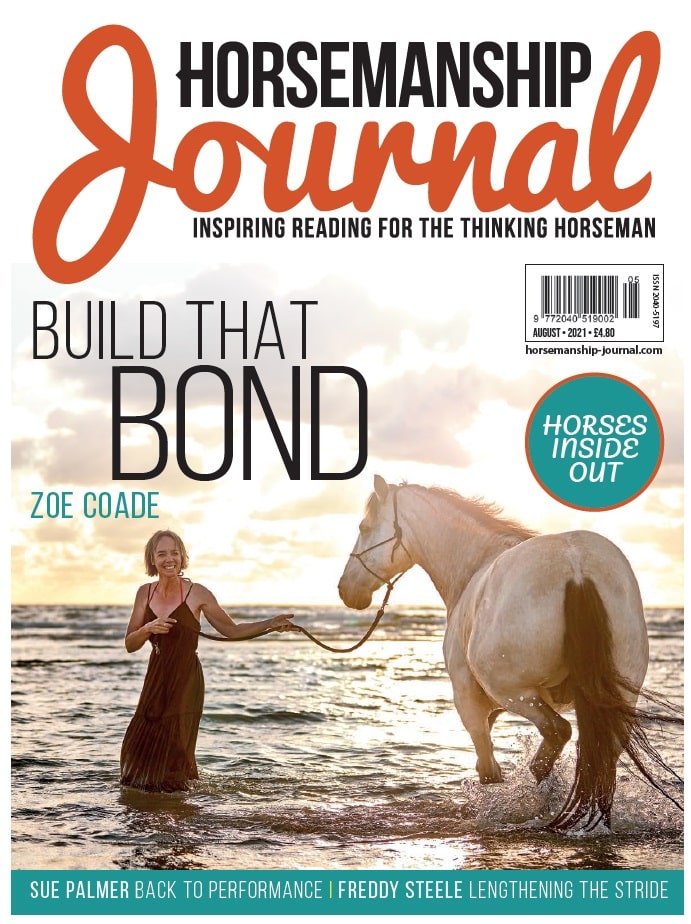 Front Cover Photo: Zoe Coade of 'Get Good with Horses' | Instructor, Trainer and Coach, Award-winning Author & Poet (2018) Lyricist & Film Maker (2020).
📸Picture Courtesy of Hans Guldemond.
I hope you have all enjoyed some sunny days with your horses in between the rain! As we approach the end of our temperamental summer, be sure to spend some time curled up with this month's issue.
Our cover star, Zoe Coade shares how to build the bond with our equine partners. New author, Sue Palmer makes her debut discussing our horse's back health. Regular author, Anna Blake shares the third part of her 'Building the Bubble' series and encourages us to just move, and Freddy Steele shows us how to lengthen a stride. So, sit back and enjoy.
Stay safe and happy trails!
Kate
Horsemanship Journal is printed back-to-back with Western Horse UK, see what's inside the August issue of Western Horse UK.
Cover stories
6. Zoe Coade - Build that Bond. 10. Freddy Steele - Lengthening that Stride. 26. Sue Palmer - Back to Performance.
Regulars
12. Horsemanship Map - The UK's map of horsemanship trainers, coaches and retailers.
22. Natasha Fountain - A to Z of Confidence. 28. Ross Cooper - Unbridled: A bit of a guide
Features
6. Anna Blake - Building the Bubble: Part 3. 14. Helen O'Hanlon - The Confidence Clinic: Part 2.
24. Hanna Walton - Rehabbing Riley: Part 3.